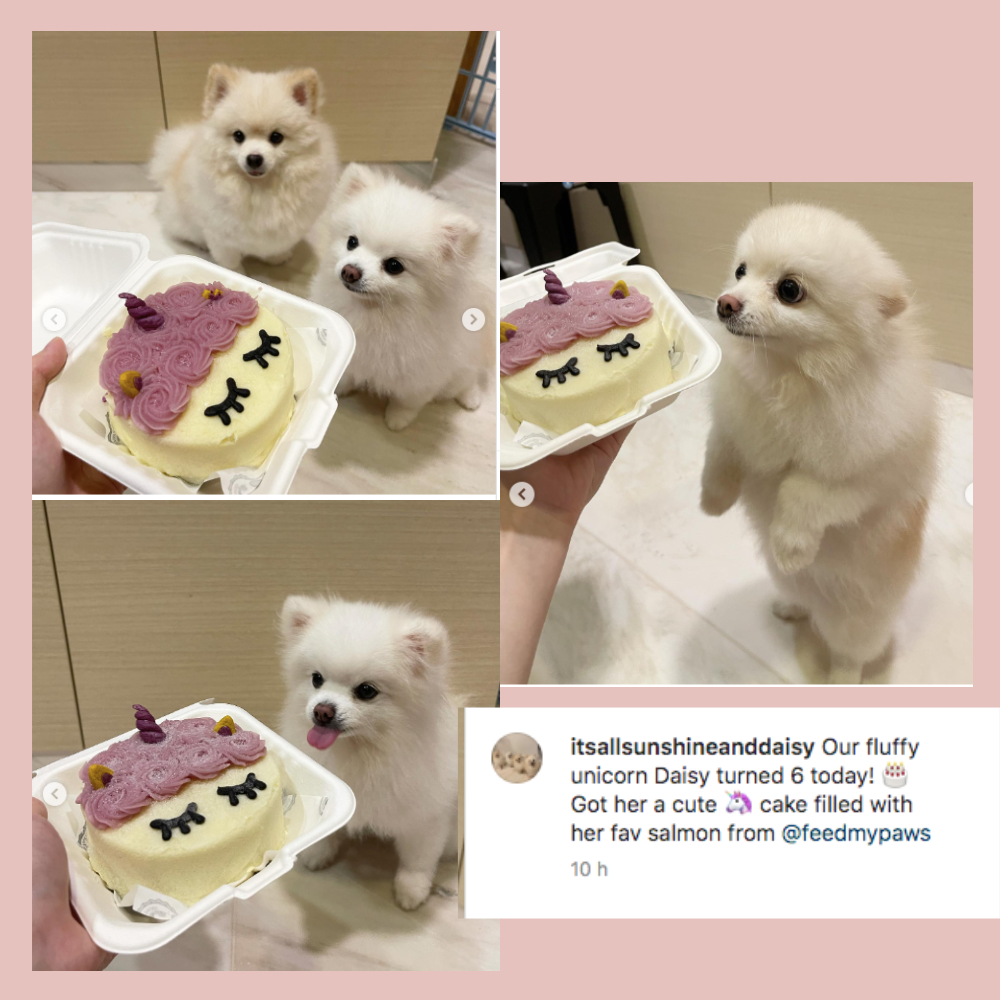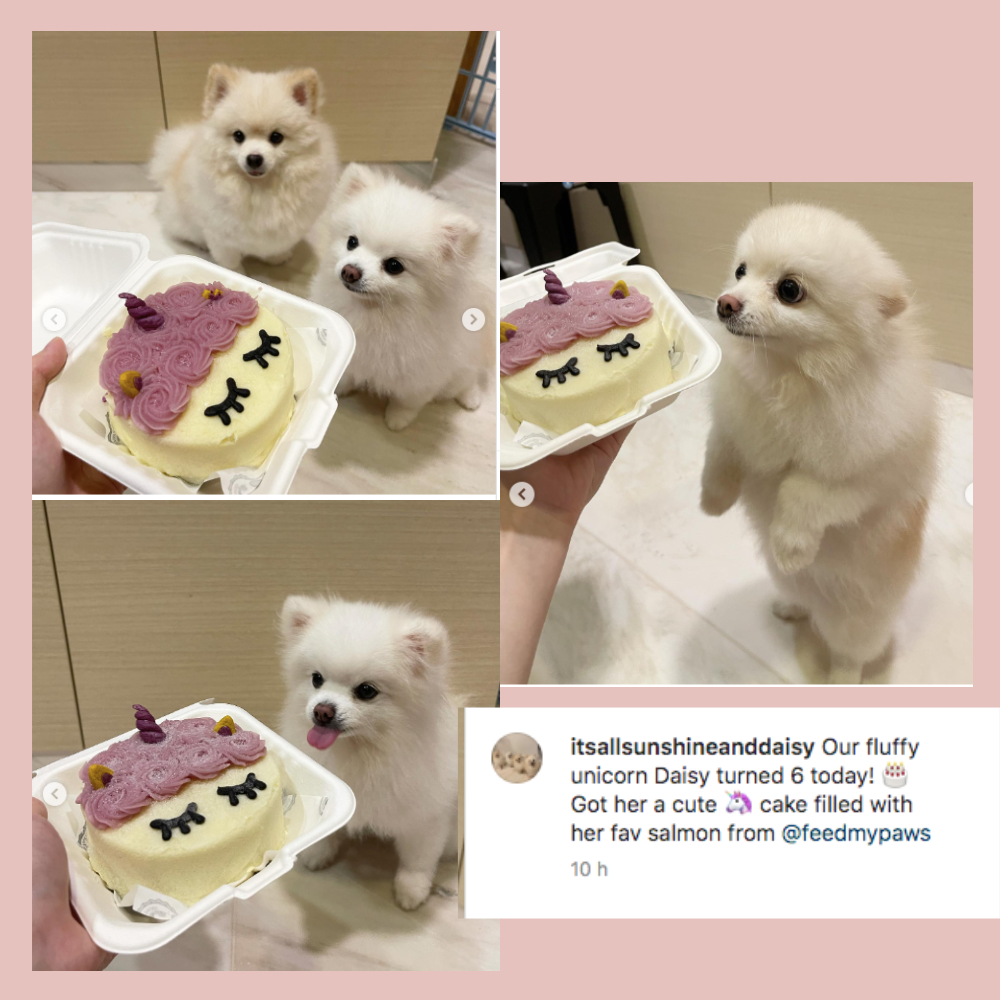 Unicorn Bento Cake for Dogs
$37.90
Feed My Paws offers a magical unicorn bento cake specially crafted for dogs! This cake is a perfect treat for your furry friend's special occasion or just to show them some love :) 
The unicorn bento cake is made with only the freshest quality ingredients. The cake base is made with chicken, pork, beef, or salmon (depending on your furkid's preference) and does not contain any fillers, artificial colours, flavours, or preservatives.
Our unicorn bento cake is beautifully decorated with edible decorations- our handmade unicorn horn and ears are made with organic oat and coconut and coloured only with fresh fruit, vegetables, and herbs :)
Vegetarian: Egg, Pumpkin, Seasonal Leafy Greens, Cheese, Oat
Available in 1 size only: 3inch/8cm. Minimum 150g, feeds 2-3 small dogs.
Please exercise due diligence when feeding your furkids. Ensure your cake is kept refrigerated/frozen and proper feeding guidelines are followed. We are not responsible for overfeeding, poor handling of cakes, and other external factors. More information is available on our FAQ page.
THIS PRODUCT IS PART OF:
• Feed My Paws Singapore's Best-Selling Dog Birthday Cake, PupCake, Cupcake Collection
• This product is part of our huge range of Handmade Dog products (View @ Dog Store Introduction)
CUSTOMERS WHO PURCHASE THIS ALSO BUY:
"Super fussy me likes the cake from @feedmypaws Gotcha day 2021"

@tofu.themalteseboy

Little cakes from @feedmypaws made the little ones really happy!
Although I wasn't fast enough to take everyone in action!
@mochivsmocha
pups ate a bento cake we got from @feedmypaws! This cake is magic. I have toppled the cake countless time while transporting around different places, and it still ended up looking perfect?
@jingletomingle